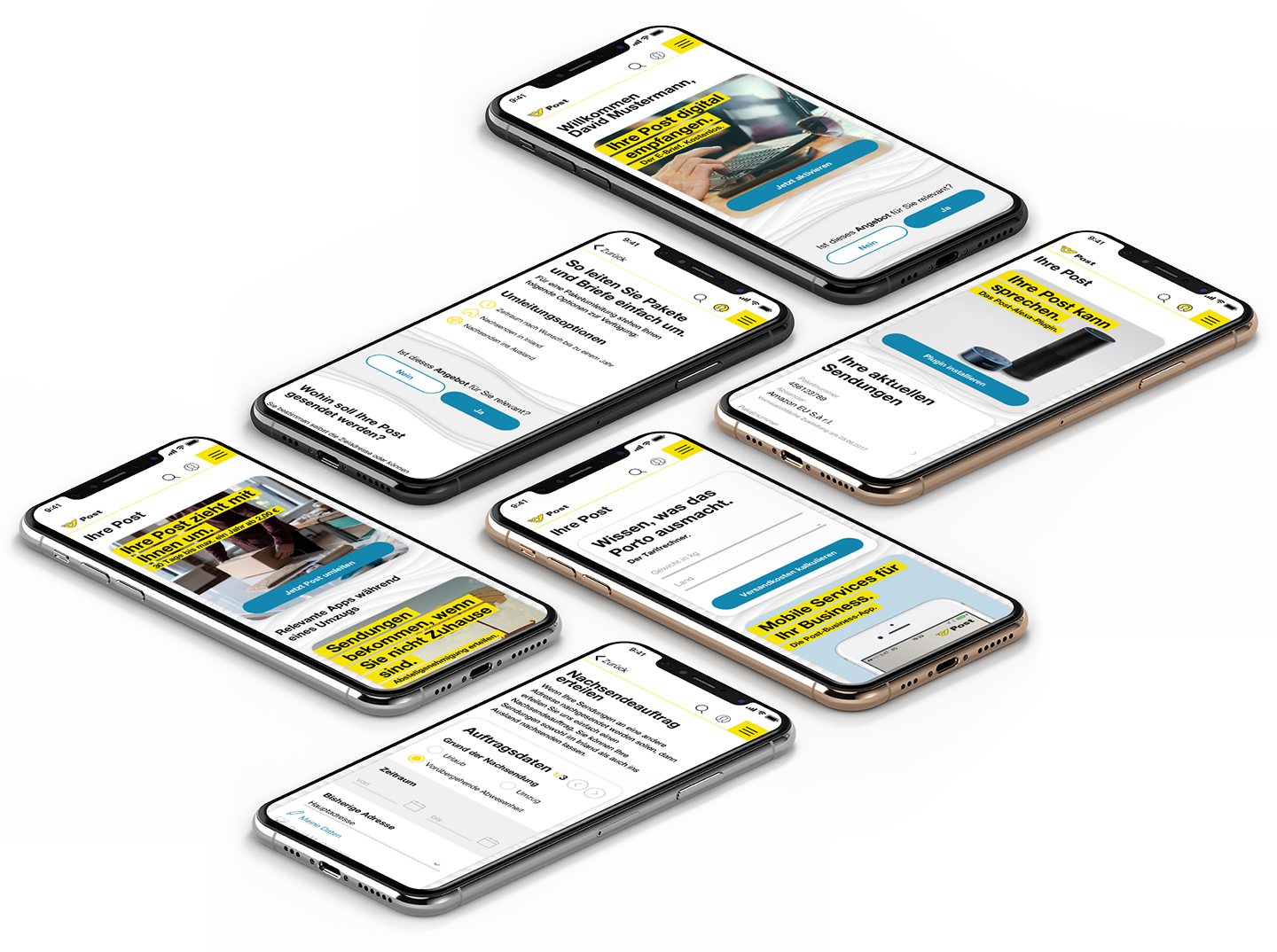 Pitch Post.at
VI invited the lovely gusy from
dotsandlines
& myself to work together with
David Toran
on a smart services website for the Austrian Postal Services. The conceptual idea behind the pitch was to create a system that based on AI/Machine learning continously learns which services are relevant for the user.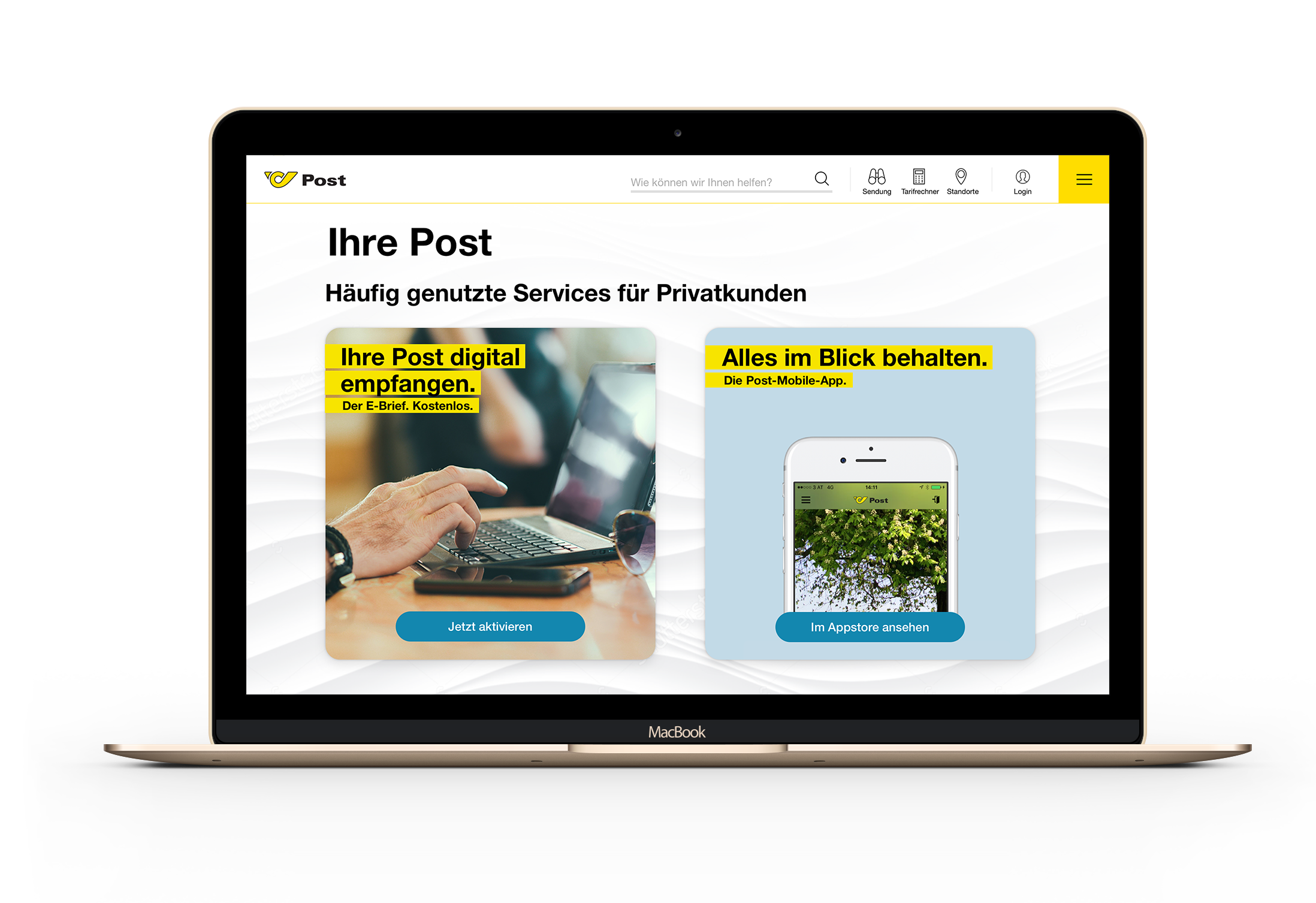 Neither snow, nor rain, nor heat, nor gloom of night stays these couriers from the swift completion of their appointed rounds.
Herodot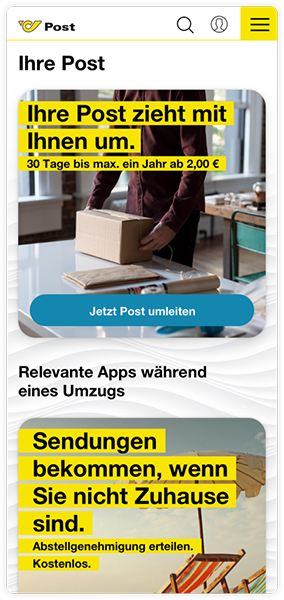 The site always tries to offer services based on the history of the user.

Day-to-day services are a clear focus of the site.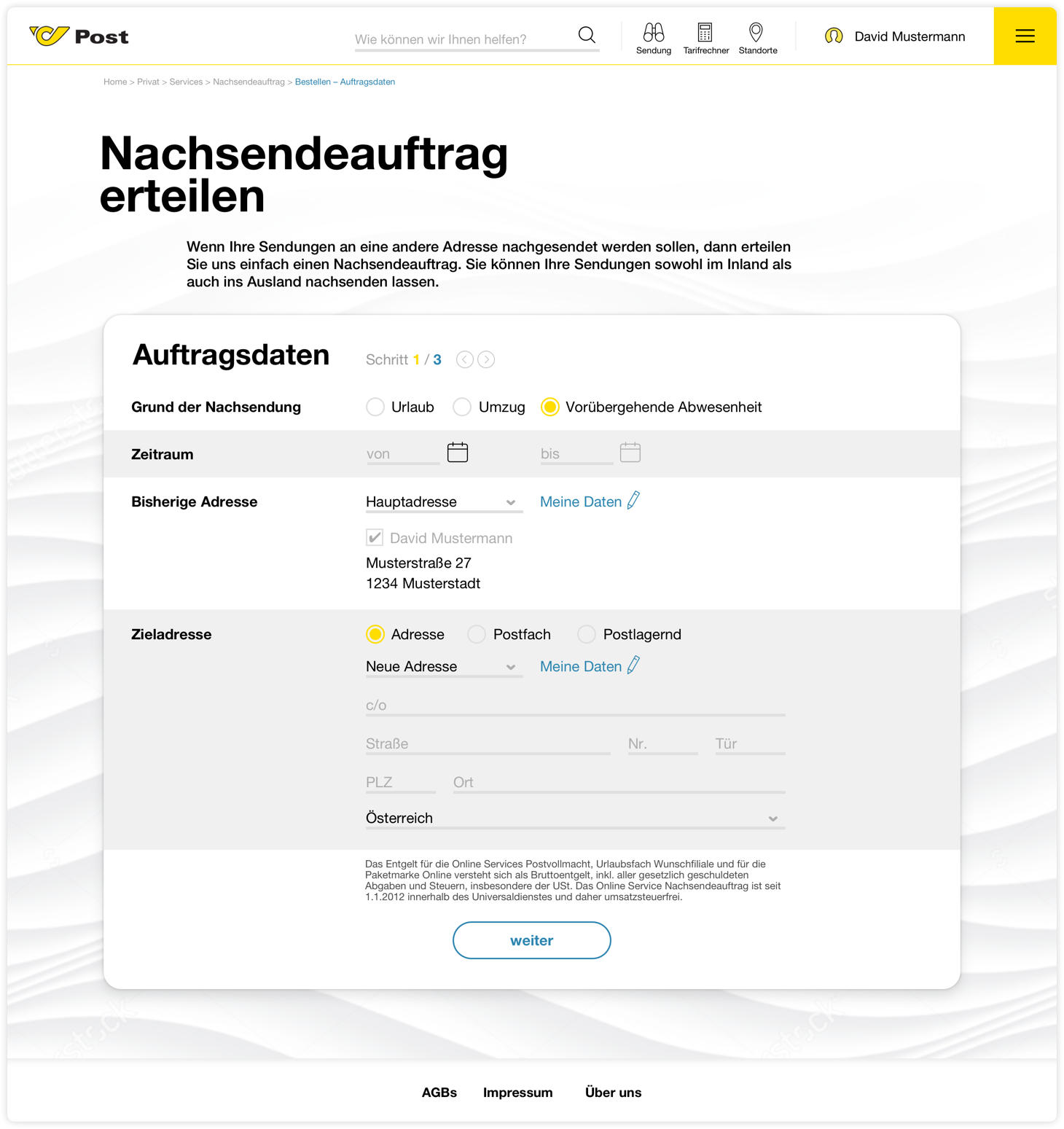 Forms need to be clear and easy accessible.