a&o hostel hamburg city
for
WEST Design Studio
, 
Vienna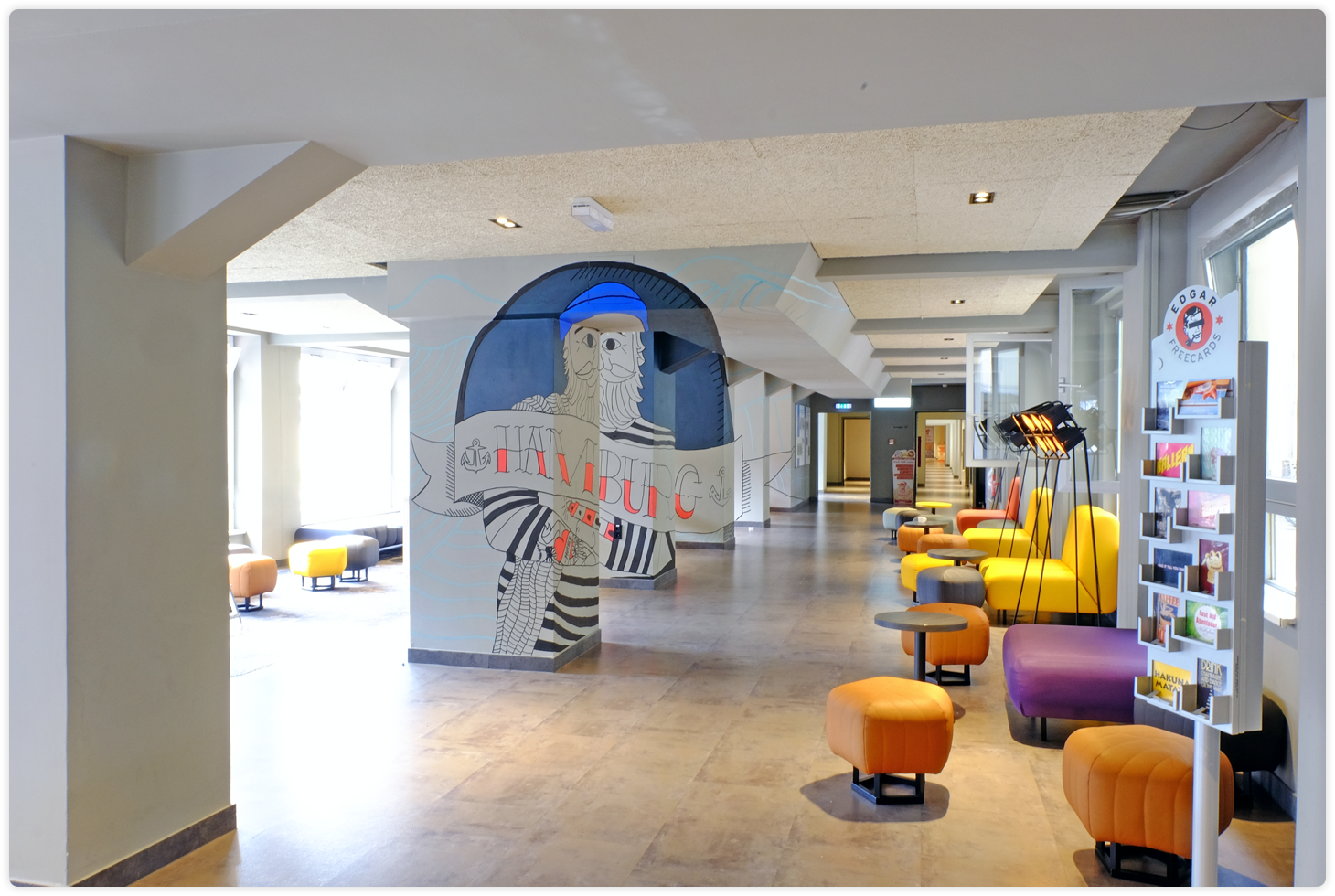 Creation of a anamoprphic mural
In summer 2019 WEST got the chance to paint a anamorphic mural, for
BWM Architekten
(concept & idea by Marlene Gesierich) in the lobby of a&o hostels in Hamburg City. The client wanted an anamorphic illustration that portrays the city in a fun way. We still love the result.
Huge thanks again to
Massimilliano Marian
for the 3Dmapping support, wouldn´t have worked for us without. Thank you Zoë Stern for helping hands.
You paint something, and it's yours. It's your heart up on the wall.
Jason Momoa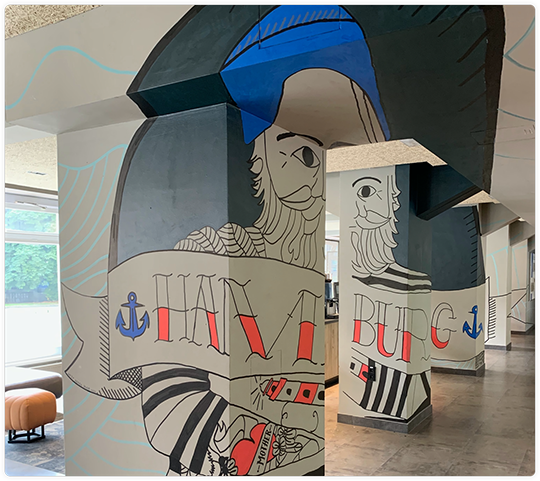 First step was the illustration of the Captain done by Julia Weithaler, later some of details were taken out and printed as temporary tattoos.

Based on MockUp & a 3D mapping we started to messure the whole room and to prepaint the mural with pencil.

Painting the basic shape.